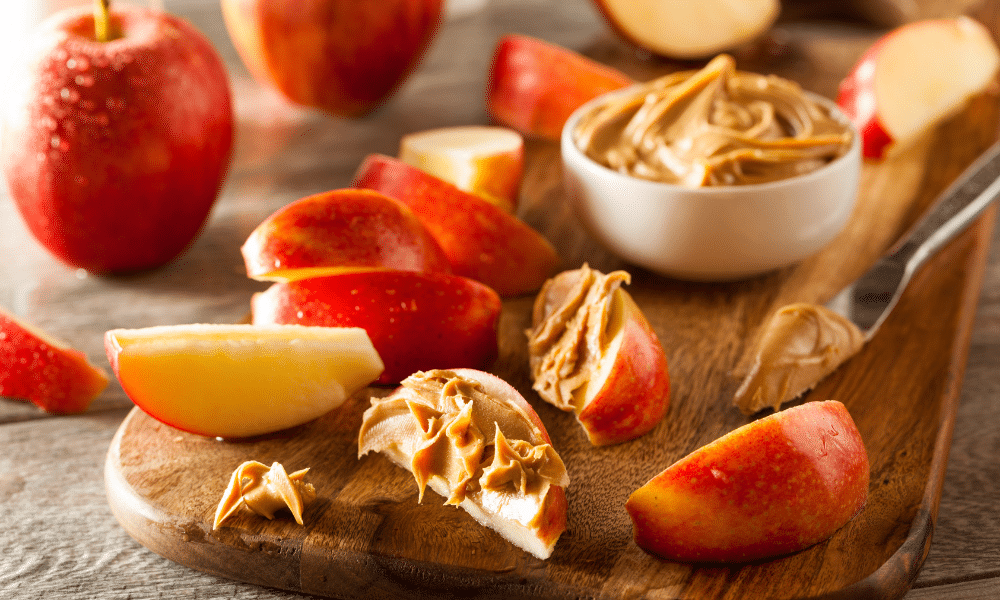 9 High-Energy Plant-Based Snacks for Athletes
Plant-based. Healthy. Snack. It's a lot to ask of a food.
But we need them. One of the common questions that I hear from new vegetarians or vegans is "I'm always hungry — how do I stay full with this diet?" — and my answer is to eat more. Not bigger servings, but more often.
Why? Most whole, plant-based foods are not calorically dense. That means they take up a lot of room in your stomach, without packing a lot of calories.
Of course, that also means they digest quickly, so not long after eating one meal, you're hungry for another.
Enter the snack.
And to clear up a common misconception among some vegans: just 'cause it's vegan, doesn't mean it's healthy. There are plenty of junk-food vegans out there, and you don't want to be one of those.
But let's not equate "unhealthy" with "high-calorie." We're talking about snacks for athletes here — whether around workouts or during the rest of the day — and a lot of us actually want more calories. I eat a lot of fruit throughout the day, but I almost always need at least one snack that's more substantial. (Because, again, most plant foods aren't very dense in calories — to me, that's a much bigger concern than "where do you get your protein?")
So here we go. Nine favorite healthy, plant-based snacks for athletes. A few of my favorites, and a few from some friends. (And if you're looking for more options, we've got a longer list of vegetarian and vegan snacks here.)
1. Trail mix
Along with fruit, trail mix is my everyday snack. I don't eat much at once, but make it a point to get a big handful or two every day — mainly for the long-term health benefits of nuts. I've always settled for raisins as the sweet counterpoint to the nuts, but recently I've started using dried tart cherries to add a sour note and get the recovery benefits that they're known for. My recipe:
1 part raw walnuts
1 part raw cashews
1 part raw almonds
1 part raw pumpkin seeds
1/2 part vegan dark chocolate chunks
2 parts dried tart cherries
I've only used sweetened tart cherries, but the sweetness of the trail mix will also depend on the type of chocolate you choose, so you'll have to experiment to get it just right for your taste.
Especially if you think you won't like a trail mix with raw nuts and no salt, you need to give this one a try.
2. S'nuts
S'nuts are almonds with a sweet, salty, smoky glaze, created by Jason Sellers, chef and co-owner of Plant, my favorite restaurant in Asheville. Whenever I make a batch for the week, it's gone in a day. Get the recipe here, and your kids will thank you.
3. Whole wheat pita with almond butter or hummus
This is my bridge between my smoothie and lunch if I'm training for a race and feel the need to add that mid-morning mini-meal between my smoothie and my lunch.
Prep time is almost zero: toast a whole wheat (or alternative grain) pita for a few minutes, then spread with your choice of topping. If you're using nut butter, a drizzle of maple syrup adds a touch of sweet and some quick-burning calories. If you're using hummus, a few drops of hot sauce make it that much better.
In need of a new hummus recipe? Try this buffalo hummus from my book, that Angela Liddon shared over at Oh She Glows.
4. Peanut butter and banana "quesadilla"
Let's be clear here. This one almost didn't make the list when what we're shooting for is a list of healthy snacks. I'm fine with all the ingredients, but all at once, it's a decent amount of sugar and fat you're looking at.
So why did I include it? Because it's freaking worth it. You'll be an absolute hero the next time somebody's in the mood for a late night snack in your house and you pull these bad boys out of … well, you know where. Or even better, reward yourself after your next long run.
I use this recipe, choosing maple syrup over honey, replacing the suggested oil with just a drizzle of coconut oil, and usually substituting almond butter for the peanut butter.
5. Granola
My favorite granola, ever? This one that chef Mo Ferris came up with for my book, No Meat Athlete, which is why I put it in! It's peanut-buttery, which is a nice change in the world of sometimes-dull granola. Even better: the recipe calls for dried cherries, so when I make it these days I use tart cherries and double the amount (since it's not quite as easy to get the suggested daily amount with dried cherries as it is with juice). This recipe is technically for a granola bar, but just crumble it if you want the typical granola consistency.
6. Energy Bars
Energy bar recipes abound, and I can't honestly say I've tried all that many of them — I use the ones from this blog fairly often (the Ultimate Energy Bar Formula is a favorite). As far as pre-made bars go, I'm a big fan of CORE Foods, a non-profit whose bars pack serious calories while still managing to be whole-food based. Plus, they're not too sweet, and I like that.
The six snacks above are my favorites, and the ones I eat most often. But I'm only one guy, so I asked a few friends from the NMA team to share their go-to snacks. Here they are.
Matt Ruscigno, vegan registered dietitian and co-author of No Meat Athlete:
7. Raw banana mash
Matt calls this a non-blended smoothie, and it's easy, cheap, and tasty (and raw!). He eats it for breakfast, but it would make a perfectly good snack, especially if you sprinkle in a crunchy, salty component like granola.
2-3 ripe bananas
A few tablespoons nut butter
Diced apple
Blueberries
Mash the bananas in a bowl, then top with the remaining ingredients.
Maggie Vining, leader of the Wilmington No Meat Athlete group and community manager of all the No Meat Athlete groups:
8. Apples with nut butter
Self-explanatory. Try sunflower seed butter if you're bored of peanut and almond butters.
Doug Hay, co-host of NMA Radio and blogger at Rock Creek Runner:
9. Roasted chickpeas
Roasted chickpea recipes abound (couldn't say that a few years ago — thanks, internet!), but Doug and I both like Angela's over at Oh She Glows. There's an Italian version at the top of this tomato soup recipe from her book, or try the salt-and-vinegar variation on her site.
There you have it — plant-based, healthy, and snacky. Happy snacking!
This post is part of a sponsored, 7-part ambassador program I'm doing with the Cherry Marketing Institute, which I'll be spacing out over the first half of 2015. See my previous posts about tart cherries here, here, and here.