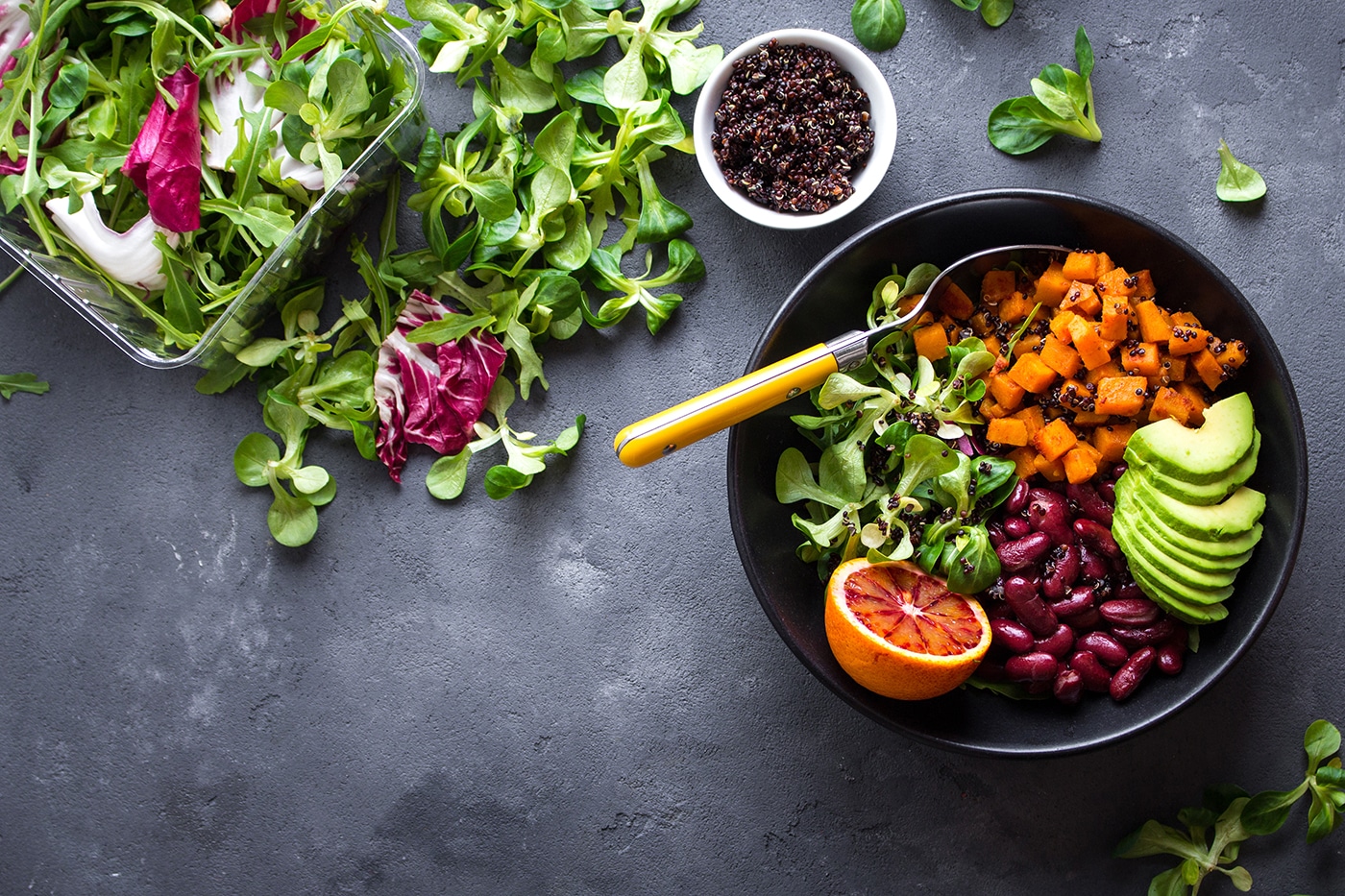 7 Oil-Free Salad Dressings that Actually Taste Good
On a scale of 1 to Super Vegan, I'd say my love for salad falls somewhere in the middle. I like them, sure, but I'm not the kind of person who craves a salad for lunch every day.
And based on the feedback we hear from community members, chances are you feel the same way.
But what I've come to discover since going plant-based is that most of my resentment towards salads stems from the fact that I grew up doing them all wrong. You know…
Tasteless iceberg lettuce,
Shaved carrots,
Unripened diced tomatoes,
And soggy croutons.
Then I'd drown it in ranch dressing just to make it edible. (And not the good kind of oil-free dressing we highlight below, but the uber-processed, non-vegan, high-calorie kind.)
Maybe I would have been better off without a salad at all.
But — newsflash — as it turns out, salads don't have to look like that! I know, novel idea.
Salads can feature a variety of leafy greens, raw, roasted, or grilled veggies, fruits, nuts, seeds, beans, and just about anything else.
That is the beauty of the salad. It's a blank canvas for just about any food you have in the refrigerator.
And when you toss it with an easy homemade vegan dressing, (like one of the seven recipes below) you're in business.
A Good Salad Starts with the Dressing
A few years ago I wrote a post about my family's Sauce System — how we often start with whatever sauce sounds the most appealing, and build our meals around that.
Today, I want to share a similar technique for building salads, only with healthy, homemade, oil-free dressings instead of sauces.
The technique goes, if you learn a few simple dressing recipes, then you can shape nearly anything in your kitchen into a delicious salad of your choosing.
But before we get to the recipes, let's talk about why I'm going oil free with these seven staple recipes.
Oil-Free Dressing Doesn't Mean Taste-Free Dressing
Not that long ago, I would have said that all dressings need either oil or cream. A quick Google search, however, shows that's clearly not the case.
But while I love a good vegan oil-free blog, many of them do the world a disservice by simply sharing classic vinaigrette recipes with the oil omitted. Those are probably not going to do it for you.
Instead, the seven oil-free plant-based recipes below incorporate fat from nuts and seeds to give the same fatty, oily texture only in a whole-food way, without all the calorie density of pure oil. This is the good kind of fat we always talk about.
And it's nuts (not dairy products) that can make creamy recipes just as creamy and delicious as ones with animal products, only a heck of a lot more healthy.
7 Oil-Free Salad Dressing Recipes
Below you'll find my seven go-to dressing recipes, each filling a different need. Based on how my family is feeling in the moment, and what food we have available, we'll whip up one of these, throw a salad together, and call it a meal.
But keep in mind, salads don't always have to look like a plate of lettuce and toppings. You can combine a bunch of grated vegetables, have it focus on pasta, or simply use these dressings as dipping sauces. It's not too far of a stretch to call that a salad.
Let's get to the recipes!
1. Sid and Lisa's Creamy Balsamic
Probably the most common salad dressing out there, and typically vegan, the balsamic is a go-to of mine at restaurants. But what if you could make a healthier (and tastier) version at home?
Health Made Simple co-creator Sid Garza-Hillman and his wife Lisa created their own oil-free version, replacing the oil with cashews to keep the fats up and add an extra creaminess.
How to Use It:
This goes well with just about any standard salad, but really pops with your traditional Italian flavors. But really, you can't go wrong to have it on hand for whatever ends up on your salad plate.
The Recipe:
1 cup cashews (or sunflower seeds or slivered almonds)
1 1/2 cup water
3 Tbsp balsamic vinegar
1 tsp dried oregano
1/2 – 3/4 tsp salt
1/2 tsp black pepper
Blend all ingredients until creamy. Add additional salt/pepper to taste.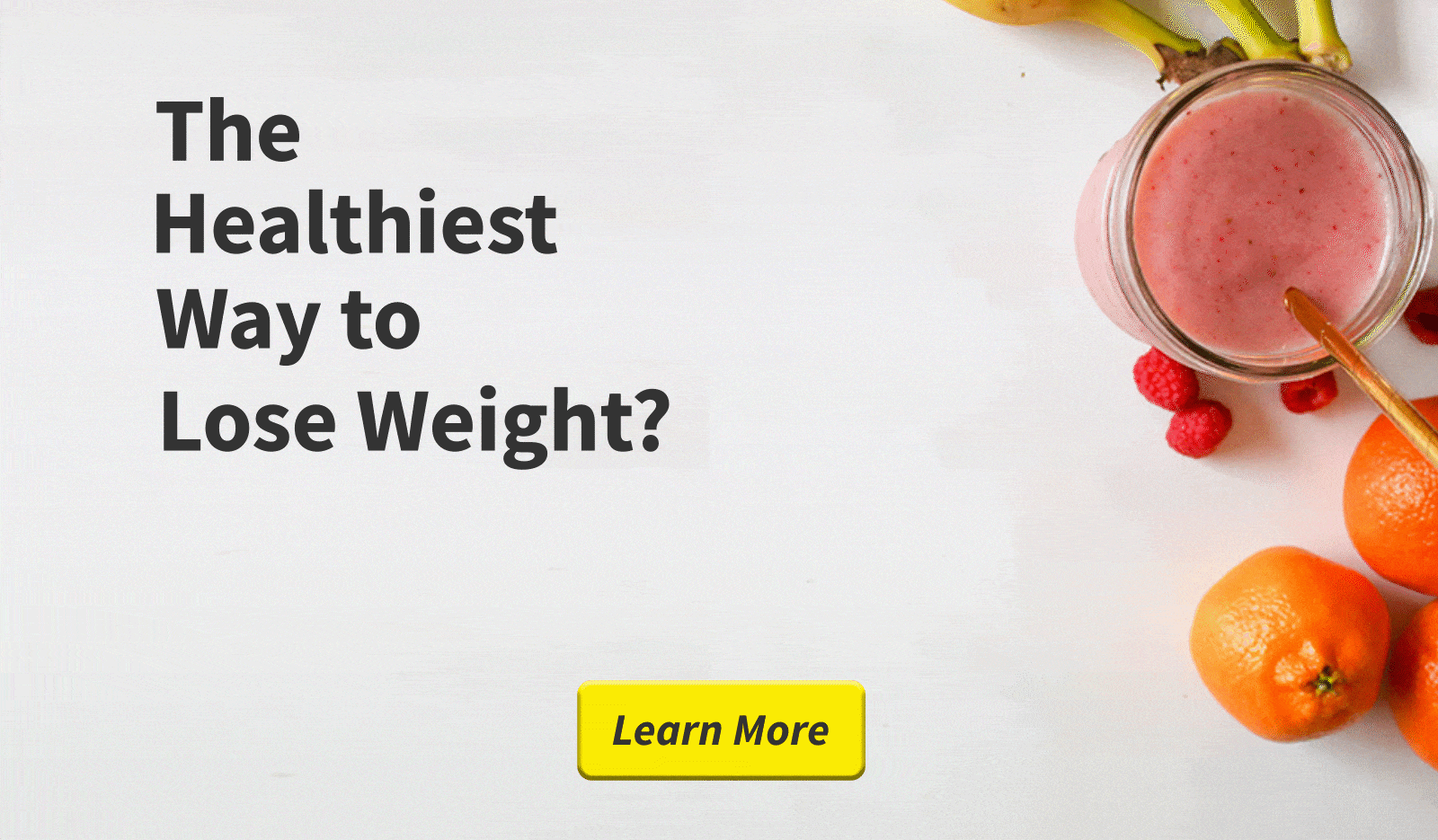 2. "I Can't Believe It's Cashew" Ranch Dressing
Just when you thought you'd never get to enjoy ranch dressing without a bunch of a processed substitutes!
Another Sid and Lisa creation, this one will even impress your omnivore friends and leave them shaking their heads, saying, "I can't believe it's cashew." Hence the clever name.
How to Use It:
I think everyone knows how to use a Ranch dressing, but I love to throw this on big salads with roasted veggies, chickpeas, and tomatoes, and toss in some pumpkin seeds for crunch.
We also use it as a dipping sauce for veggies.
The Recipe:
1 1/4 cups cashews (Optional: Pre-soak cashews for a creamier dressing)
1 cup filtered water
1-2 Tbsp lemon juice
1 Tbsp apple cider vinegar
1/2 tsp garlic powder
1 1/2 tsp onion powder
1 tsp dried dill
1 tsp sea salt or, to taste
1/2 tsp dried basil
1/4 tsp fresh ground black pepper or, to taste
Optional: 1 tsp hot sauce
Blend all ingredients till creamy and smooth. Make sure not to blend so long that it gets hot. If too thick, add more water.
This dressing thickens in fridge, so add a little water as needed to thin before using.
3. The Chipotle or Buffalo Ranch Variation
I just looked it up and — no joke — Hidden Valley sells 12 variations of their ranch dressing.
That's the beauty of a creamy ranch! Throw in a few spices and it completely transforms the experience.
(Of course, most of theirs sound gross, but you get the idea…)
Chipotle and Buffalo ranch are two of my favorite variations, both of which make it into the regular with my family.
How to Use It:
These variations are great for throwing on a Mexican-style salad or used as dipping sauces.
The Recipe:
Use the same ranch recipe from #2 above, only add in additional flavors:
Chipotle:
In the blender, add (the more you add, the spicier it will be)
Buffalo:
After blending, stir in 1-3 tsp of Franks Red Hot sauce. Amount will vary depending on your taste.
4. Garlic Tahini
The inspiration from this one came from a trip Matt Frazier took to the Whole Foods salad bar. It was so good he had to learn how to make it at home.
Tahini has a sharp, almost bitter flavor, and is something of an acquired taste, but it's one that many people start craving once they have it a few times. If you find the tahini flavor too strong in this dressing, you can tone it down with more water, using nutritional yeast to thicken it again.
How to Use It:
This sauce goes great with Asian-inspired ingredients, or with a super simple greens salad along side a stir-fry or Asian noodle dish.
The Recipe:
2 cloves garlic, or more to taste
1/2 cup tahini
1/4 cup water, more to thin
1/4 cup nutritional yeast
2 Tbsp lemon juice
2 Tbsp reduced-sodium tamari
Optional first step: Toss the whole garlic cloves (peeled, of course) around in a dry skillet over medium heat for 5-10 minutes, until they just barely start to color and blister. This retains the garlic flavor but tones down the intensity a little bit.
Add the garlic to a food processor blender and pulse a few times to mince. Then add the rest of the ingredients and combine until smooth. Add water until you reach a relatively thin consistency, but not so thin that it won't stick to your salad leaves. (It'll thicken in the fridge, but you can always add more water before you use it.)
5. Creamy Vegan Caesar Dressing
Caesar dressing instantly takes me back to my childhood. It was the salad I ordered most often, mostly because of the creamy dressing and crunchy croutons.
But while most vegan Caesar dressings are loaded with oil and vegan mayo, there's a simple way to make it oil-free, and it's actually really tasty.
How to Use It:
I tend to stick with the classic Caesar salad: Romain lettuce, vegan parm, and croutons. While not the most nutritious salad, you really can't go wrong with a Caesar.
The Recipe:
1/2 cup raw cashews (Optional: Pre-soak cashews for a creamier dressing)
3/4 – 1 cup water (slowly add until you reach the desired thickness)
3 Tbsp fresh lemon juice
2 garlic cloves
2 Tbsp nutritional yeast
1 Tbsp spicy mustard
1/2 Tbsp soy or vegan Worcestershire sauce
1/2 tsp of lemon zest
2 tsp capers, mashed with a bit of juice
1 tsp maple syrup
salt and pepper to taste
In a blender combine all the ingredients except for the lemon zest, capers, and salt and pepper. Blend until you've reached the desired thickness.
In a bowl, empty the dressing from the blender and mix in the remaining ingredients.
The dressing will stay good in the fridge for 4-5 days but will thicken over time, so you may need to add in more water.
6. Creamy Avocado-Lime Dressing
Avocado makes everything better, right? This dressing from the No Meat Athlete Cookbook sure thinks so.
The fats from the fruit has a creamy richness that more than makes up for missing oil. Thanks to the avocado, this dressing is creamy and rich without any added oil.
How to Use It:
We often use this recipe Mexican-inspired salads, with dark greens, corn, tomatoes, black beans, and grilled fajita veggies.
It's also great in a massaged kale salad.
The Recipe:
1 avocado, diced
1/4 cup fresh lime or lemon juice (about 2 limes or lemons)
1/4 cup cilantro leaves
1/2 tsp ground cumin
1/4 tsp salt
1/2 cup water, plus more as needed
Process all the ingredients in a high-speed blender until smooth. Adjust the seasoning and add the water, 1 tablespoon at a time, plus more as needed to achieve the desired consistency (up to an additional 1/4 cup). Use within 1 day.
7. Blueberry-Walnut Vinaigrette
Contrary to how it sounds, this dressing isn't overly sweet. The natural bitterness of the walnuts balances well with the sweetness of the berries. It's slightly chunky and complements bitter greens well.
How to Use It:
Add this to your bitter greens like arugula. Throw on some roasted root veggies, more walnuts, and tofu or tempeh, and crumbled some soft nut-based vegan cheese, and you have yourself a full meal.
The Recipe:
1/4 cup apple cider vinegar
1/4 cup blueberries
1/4 cup walnut pieces
1 or 2 Tbsp water, optional
1 Tbsp minced shallot or red onion
1/2 tsp dried thyme
1/2 tsp sugar or maple syrup
Salt and black pepper
Puree the vinegar, blueberries, and half of the walnuts in blender until smooth, thinning it with 1 or 2 tablespoons of water if desired.
Finely chop the rest of the walnuts. Transfer to a jar with a tight-fitting lid and add the shallot, thyme, and sugar. Shake to combine and season with salt and pepper. Refrigerate for at least a few hours and up to 3 days to allow the flavors to meld.
The last two recipes are from The No Meat Athlete Cookbook: Whole Food, Plant-Based Recipes to Fuel Your Workouts—and the Rest of Your Life© Matt Frazier and Stepfanie Romine, 2017. Reprinted by permission of the publisher, The Experiment. Available wherever books are sold. experimentpublishing.com
Does the Dressing Make the Salad?
There's a lot more to a salad than just the dressing, but for me, it's the perfect place to start. The right dressing can spruce up just about any plant-based food in a healthy, flavorful way.
Call on these seven staple recipes as a starting point for the next time you're in a pinch, and build off the dressing to create a meal even the healthiest among us will enjoy.