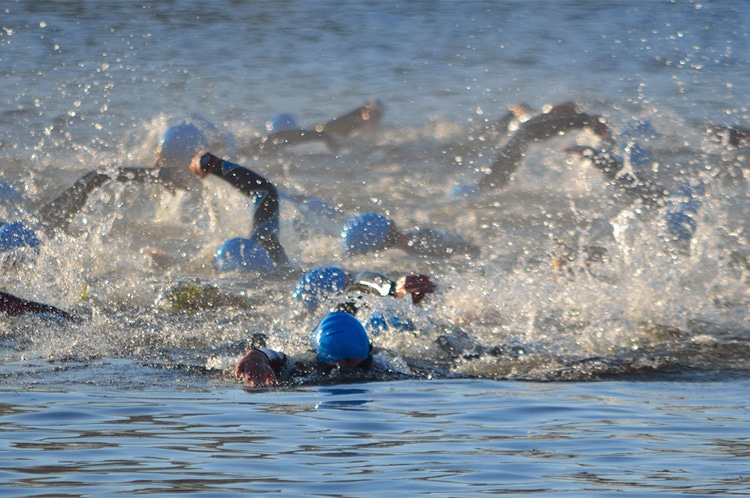 From Couch to Ironman® in a Year — The Ultimate 'How-To' Guide
We've all heard the phrase 0-60 to (amongst other things) describe the rate at which we dive head first into something.
For most people, though, "something" isn't an Ironman Triathlon.
Not me though, for me, I decided to take a massive challenge head on and go from couch to Ironman in a year (ok, maybe not couch, but pretty close).
I've been an athlete my entire life, but until just before this journey began, my workouts consisted of 'less-than-20-minute' weight lifting sessions and the occasional jog around the park.
Needless to say, an Ironman was FAR from my comfort zone, but that's what makes it enticing, right?
Before getting into all the nitty gritty, first things first…
Why Ironman?
In late 2017, right after returning from my honeymoon in Greece, I hit a huge rut in my motivation for physical fitness. At the time, I had nothing to train for other than life itself, and no goal, no aspiration to keep me going.
I also had experienced relative success in many of my previous physical endeavors, so the idea of doing something simple and easy wasn't appealing either.
It wasn't long then, until I stumbled upon a friend's #TBT video on facebook showing him crossing the finish line at Ironman Canada.
And that, was that.
I became obsessed with the idea of tackling something that massive.
A 2.4 mile swim, 112 mile bike, and a marathon in 1 day became a "if I can do that, then I can do anything" mantra in my own mind.
At the time, I'd never run further than 5 miles, not swam laps in ~20 years (that's being generous), and at the time, didn't own a bike. That didn't stop my research though.
I started doing what any rational person would do. I started Googling:
How long does it take to train for an Ironman?
Can you go from 0 to Ironman in a year?
Show me Ironman races near me next year
As fate (rather, blind luck) would have it, my hometown Ironman, Ironman Maryland, existed 337 days away from this string of Google searches. Almost an entire year.
So naturally, I signed up.
Key considerations for training
My 0 to Ironman journey really began right after hitting 'submit' on that registration form.
I dove in head first and started to research and plan around three main categories:
Time required to train (i.e. a training scheduling)
The (necessary) equipment required
How to hold myself accountable

Time required to train for an Ironman
Spoiler alert: It's a lot.
You're going to have to squeeze time out of places you didn't know existed — but there are a few easy places to start:
Win the morning:
Nobody bothers you before 6 am, so learn to like getting up early. Get a workout in before the rest of the family wakes up, before you check your email, and before something can derail your day.
Work out at lunch:
Along the theme of 'not interrupting family time' see if you can get a workout in at lunch. It'll be at least a few hours after a morning workout, and will free up your entire evening for dinner, family time, errands, and all of life's other surprises.
Get used to turning things down:
Sorry — this isn't a fun recommendation — but you're going to miss happy hours, late nights at the bar, playing Call of Duty into the early morning hours, and other things too. You've made a dedication to taking yourself from couch to Ironman, this will likely be one of your most common sacrifices.
Set yourself up for success:
After work will be one of the hardest times to keep your schedule on track. Rough work days, extra meetings, unanticipated chores can all pop-up between work ending and you getting those running shoes on. Set yourself up for success by laying out your clothes, water, nutrition, etc. all nice and neat for when you get home so all potential obstacles are removed when you get there.
(Necessary) Equipment
There's a bit more to triathlon equipment than you might realize, but the good news is – a LOT of it is optional.
The things you'll absolutely need for an Ironman are:
Run

Comfortable running shoes
Comfortable running clothes
Optional:

Bike

A road bike (duh)
Helmet
Optional:

A triathlon specific bike
Clip in bike shoes
Mounted hydration system

Swim

Goggles
Swim suit
Optional

Swim cap (they give you one at the race anyway)
Wetsuit
When you show up to your first Ironman, you'll see all sorts of equipment. You'll see 20 year old road bikes, and you'll see $15,000 bikes that look like rocket ships (seriously).
The key takeaway from anything and everything you buy, required or optional, is that it should be comfortable.
You're going to be spending a LOT of time in each of these things, so always default to comfort over all else.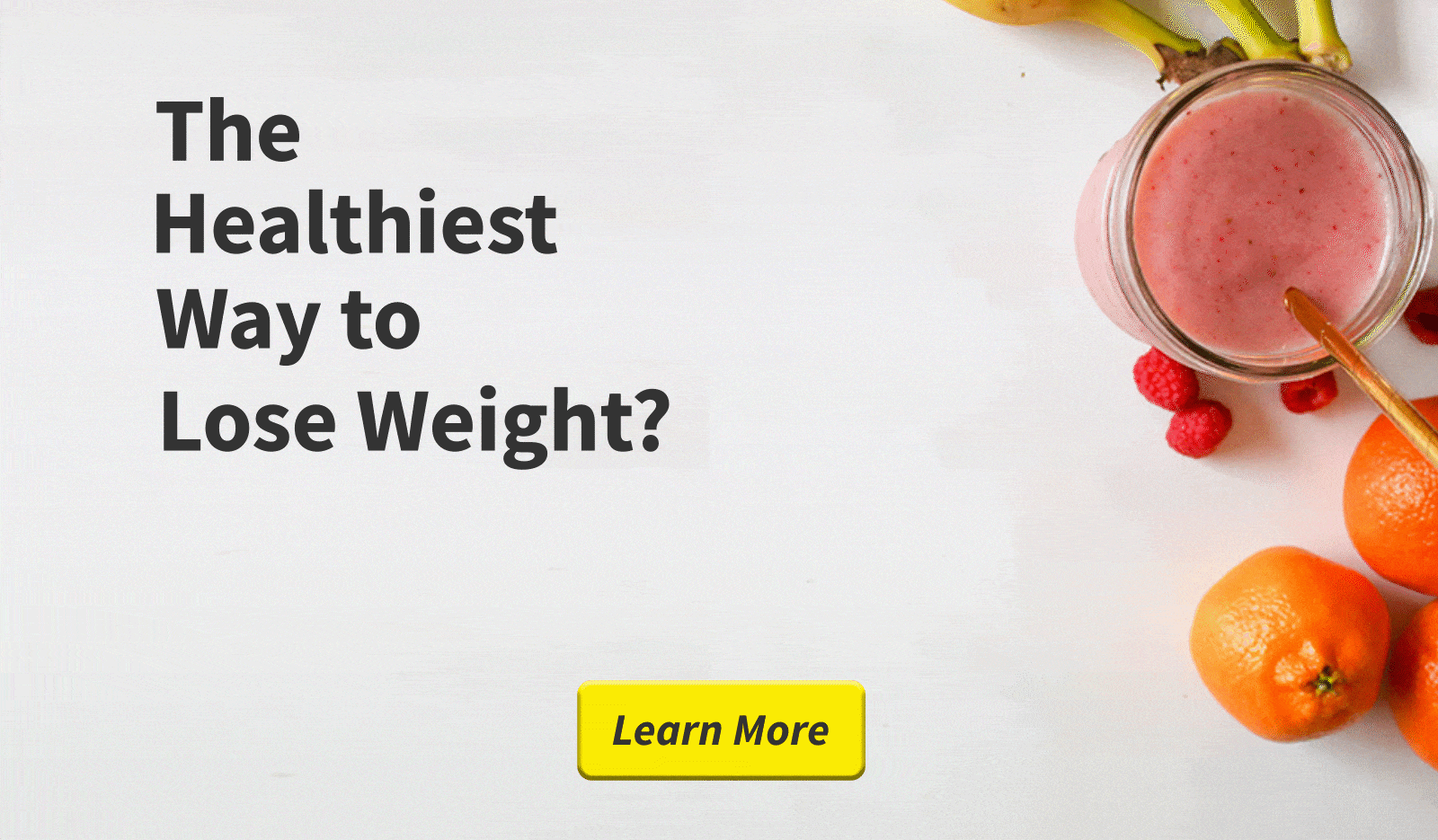 How to save on equipment
Bikes are expensive(!), so don't be shy to shop used.
Check craigslist, ebay, your friend's house, and save money where you can.
Also consider buying last years model [thing].
For example, the Garmin 935 is basically just as good as the garmin 945 (1 year difference), except it costs about $150 less.
There are numerous buying guides with more comprehensive lists of equipment to check out as good starting points for beginners.
Nutrition
To start off — everyone's nutrition needs are different.
The one thing that will be consistent with anyone looking to go from 0 to Ironman in a year is this:
You're going to eat more during training for an Ironman than you do right now.
Facts.
You can start to get a sense of just how much more by tracking your current food intake.
Apps like MyFitnessPal can help log your food/calories so you can see just how much you're eating when you feel good during training, and work to replicate that — regardless of what type of diet you subscribe to.
Accountability
Any good 1 year Ironman training plan is going to contain a lot of workouts.
It's important to do as many of them over the course of a year as possible, while also knowing:
Your bodies health is paramount to getting across that finish line
Missing 1 or 2 (or even 10-15% of your) workouts over the course of a year isn't going to make much of a difference in the final result
The key is to find a way to hold yourself accountable to actually completing the workouts on days where you might not want to, but don't really have a legitimate reason to skip.
Sometimes, just 'checking off' a workout from a printed sheet is enough. Other times, texting a friend going through the training with you to let them know how your workout went works too.
However you choose to make it happen, find something (or better yet, someone) to help hold you accountable to chipping away at the workouts.
An Ironman training plan layout
Consider this: When training for a marathon, it's recommended that a beginner take 4-6 months to safely train to cross the finish line.
Not only did I have to do that — but I had to train for a 2.4 mile swim, and a (more than) century bike ride too.
With roughly 11 months to train, I had to break down my weeks into a schedule where I could:
Train each discipline (swim, bike, run, cross-training) at least twice a week
Maintain some type of life
Not lose my job
With those key factors in play, my Ironman training schedule started to look something like this:
Tuesdays: AM swim, PM run
Wednesdays: AM cross train, PM bike/run
Thursdays: AM swim, PM bike
Fridays: AM cross train, PM run
Saturdays: Long bike
Sundays: Long run
Mondays: (thank god) rest day
This type of schedule required me to train twice a week during the week, and have my longer bike/run's on the weekends.
Then became the task of limiting the training time to maintain a social life and make sure I got to work on time.
That's where I elected to do all my training based on time (not distance).
For example, these became 1 hour runs, not 8 mile runs.
This allowed me to really schedule my training in a calendar, and promise friends/family that I would (actually) be done at a certain time. It also allowed me to take days where I didn't feel great, easier, and push harder on those I felt good — without the guilt of missing the "programmed mileage."
Don't forget about strength training
Yes, Ironman is an endurance sport. It's an awful lot of low heart rate movement for long periods of time.
That said, it's imperative to remember that strength training, weight lifting, and/or cross training are key to:
Avoiding injury
Maintaining proper form further into race day
You can get as complex as working CrossFit into your training program a few days a week, or as simple as finding time to squat, deadlift and press.
The key is to help your body and muscles avoid going into atrophy (muscle loss due to lack of engagement) when primarily focusing on only 3 sports.
Acclimating
Chances are, there will be a significant difference between the type of training you're accustomed to doing right now, and Ironman training.
For this reason it's important to implement an acclimation phase into your training.
This phase is designed to get your body used to the schedule (multiple workouts per day, 3 sports, etc.) while keeping the training volume very light and easy.
You're getting your body used to being active at those different points in time, so that when you start adding in more miles/time, scheduling isn't a road block.
Proper rest/recovery
A common mistake made with any endurance training is the idea that you start with low miles, slowly increase, take 1 week off before the race, and then go.
There need to be waves of increasing intensity and rest, not to mention a disciplined rest day each week.
Rest days
On rest days, you should be resting. Resting, eating, sleeping.
Not "going for a light recovery jog" or "taking a hike".
Your body is going through a lot – give it at least one day a week to fully recover, as much as it can. It'll make an immeasurable impact on your training.
Rest weeks
A proper Ironman training plan will follow a pattern such as:
2-3 week volume increases
1 week volume decrease
Kinda like two steps forward, one step back, it gives your body ample time to absorb all the training you're putting into it, without consistently overloading it with higher intensity.
It not only helps you absorb and make better use of your training, but it's key in resisting injury too.
Peaking
Some portion of the training plan is going to be called a 'peak phase'.
This is the hardest part of training, where you get up to ~90% of your distance/volume so that on race day you know what to expect.
This is a crucial part of any plan, so if you're looking for days to skip, the long workouts in this phase probably aren't the ones to do it on.
The other crucial part, comes immediately after and it's called…
Tapering
Tapering is — in theory — super great.
It's where you come out of the toughest phase (peak) and dramatically reduce your volume over a few weeks to allow your body to rest and recover for race day.
There are some unexpected side effects of tapering though:
Grumpiness
Guilt
The desire to do more
You've just spend 11-12 months going after it. So taking a HUGE step backwards to reduce volume feels weird. It feels like you're not doing enough and you need to do more to be race ready.
The opposite couldn't be more true.
Resist the urge to over train here. This is all about 'easy' and 'rest' and 'recovery'.
Let your body absorb the year of hard training you've put it through, because it's just about game time.
Race day
There are 2 mega-important items to remember on race day:
NEVER do anything that you haven't already tried
This means don't eat anything you've never had, don't wear anything you've never worn. You've done a year's worth of practice with the same clothes, nutrition, hydration, etc. The day that matters is not the day to try something new.
Enjoy yourself
You've put a TON of work in at this point – this is your victory lap. The hard part is over, and on race day, you get to reap your reward.
How hopping off my couch and doing an Ironman changed my life
On September 29th, 2018, I became an Ironman.
It was the culmination of 337 days filled with hard work, severe doubt, devotions to a plan, deviations from the plan, exuberance and disbelief in what I was able to convince myself to do.
The experience crossing that finish line is one I'll never forget, and one that I've encouraged thousands of others try since then.
It's amazing what happens when you realize your mind and body are capable of doing something that they once thought impossible.
Invisible barriers seem to fall away, a new world of potential accomplishments and challenges open up and the world seems a little bit bigger than it did yesterday.
If you can go from 0 to Ironman, what else can you do? What other mountain can you climb?
The possibilities are endless.
The Ironman mantra: Anything is possible rings a little truer once you take that stroll down the red carpet – because if you believe it, put a plan behind it, and put the work in, well, anything just might be possible.
About the Author: Josh Muskin is a life long seeker of athletic challenges from collegiate sports, to CrossFit, to endurance events like marathons and Ironman triathlons. Always looking to conquer something new, and more importantly, help others conquer their fitness goals through content and coaching through joshmuskin.com.