Tarahumara Pinole and Chia
In case you're one of the six remaining runners on the planet who have yet to read Born to Run
, allow me to explain.  The Tarahumara are "the running people" on which most of the book is based, a Mexican tribe of superathletes who run 50 or 100 miles at a time for pure enjoyment, seemingly without effort.
The Tarahumara diet is described in some small detail in the book, with repeated mention of two staples — pinole and chia seeds.  The author relates a few stories that ascribe almost magical, endurance-enhancing qualities to these simple foods.
Below are two basic natural running fuel recipes I experimented with while training for a marathon.
Pinole recipe
Pinole seems to describe any of a variety of forms of parched or roasted corn, ground into a flour and combined with water and some spices or sugar.  It can be made into a drink, an oatmeal-like paste, or baked to form a more-portable "cake."  Here's a recipe I made using regular cornmeal; you can change the proportions and spices to suit your taste.  If you don't want to toast your own corn, you can get pinole at Amazon.com
.  (Note: Masa harina is probably more authentic than cornmeal, since that corn has been treated with lime, the way the Tarahumara maize is.)
Ingredients:

1/2 cup cornmeal, ground as fine as possible
1/2 tsp ground cinnamon
1 Tbsp brown sugar, honey, or agave nectar
chia seeds (optional)

Toast the cornmeal in a skillet over medium heat, stirring often, until it turns light brown, about 5 minutes.  Transfer to a bowl, mix in cinnamon, and sweetener or other spices, and desired amount of water (see below).
You can add a lot of water to make a drink of it, but I found this kind of weird because the corn didn't dissolve.  If you add just a few tablespoons of water instead and mix, you get an oatmeal-like consistency that can be eaten with a spoon, or even out of the palm of your hand on a run: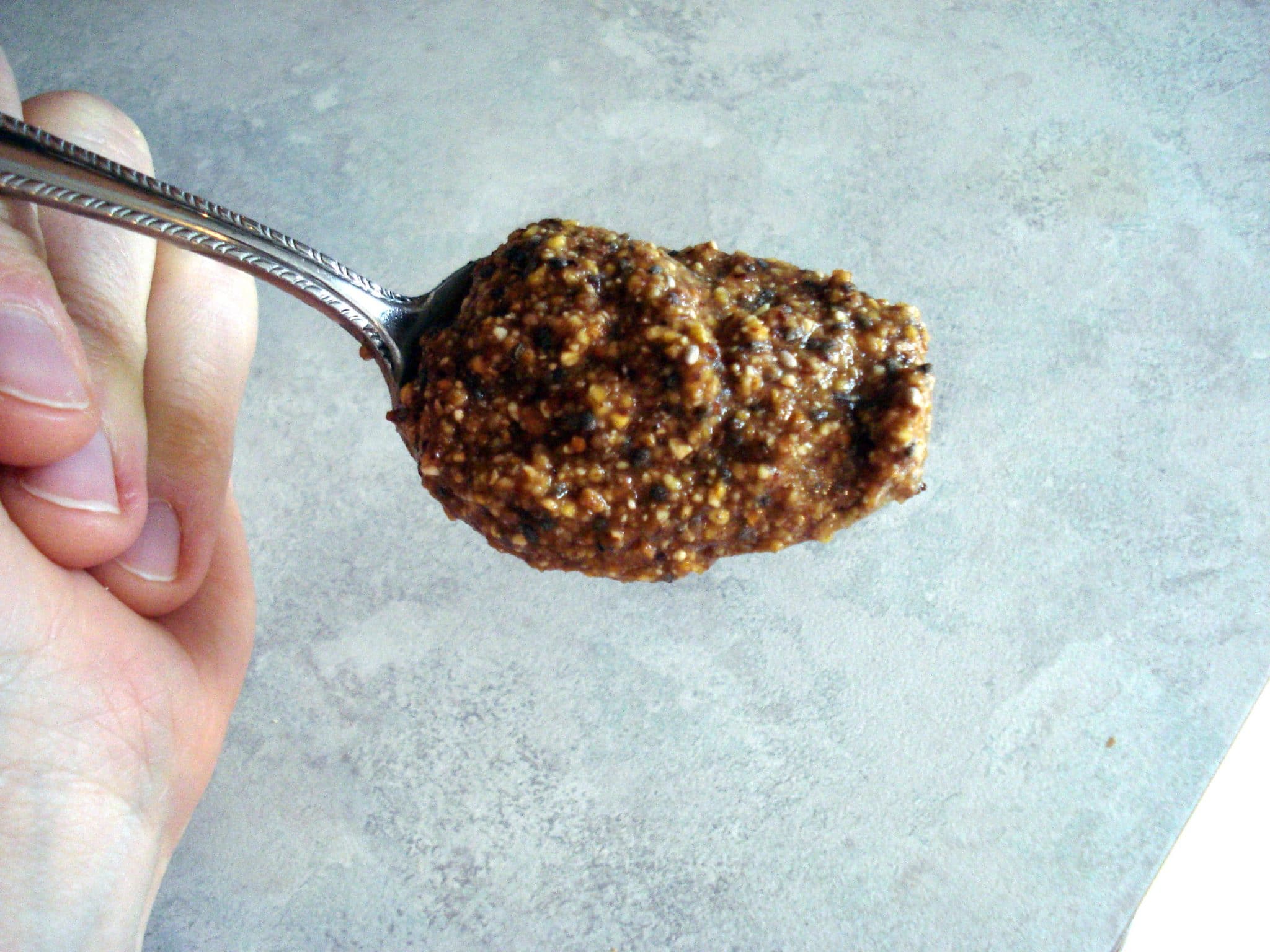 Alternatively, you can bake the paste at 350 degrees Fahrenheit for 10-15 minutes until it has the texture of a brownie.  This more portable form is better for carrying on a long run, and a good alternative to sugary energy gels.
Pinole, in the form of energy bars, waffles, and more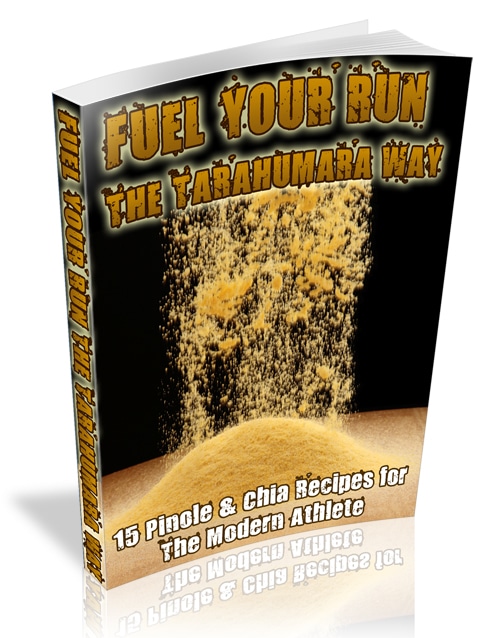 This tasted ok (not great), but I found it pretty inconvenient to actually bring along on a run. It was hard to keep the biscuit from crumbling, and really, who is going to make a paste in the palm of their hand on a run?
To make pinole more convenient (and the type of thing you could actually bring on a run without making a mess), I worked with a baker to come up with 15 new pinole and chia recipes, so that we could get pinole in the form of energy bars, waffles, muffins, hand pies, and other running food. The recipes turned out really well, and all of them tasted way better than these initial experiments with plain pinole did.
Click here to learn more about the project, Fuel Your Run with Pinole and Chia.
Chia fresca (iskiate) recipe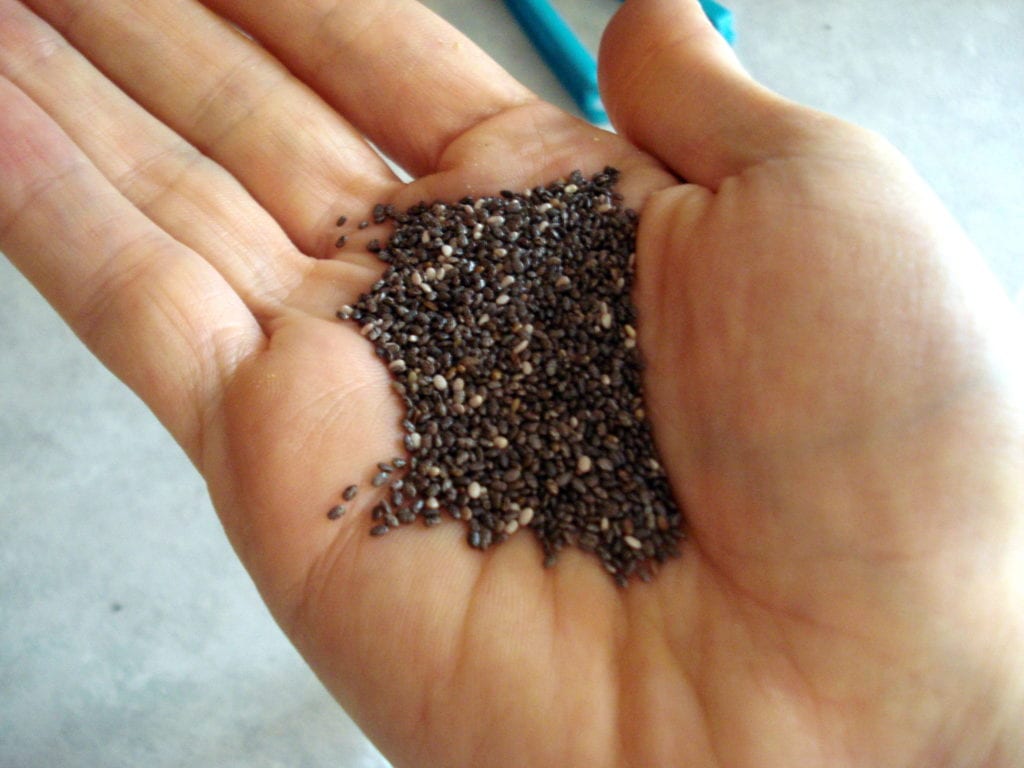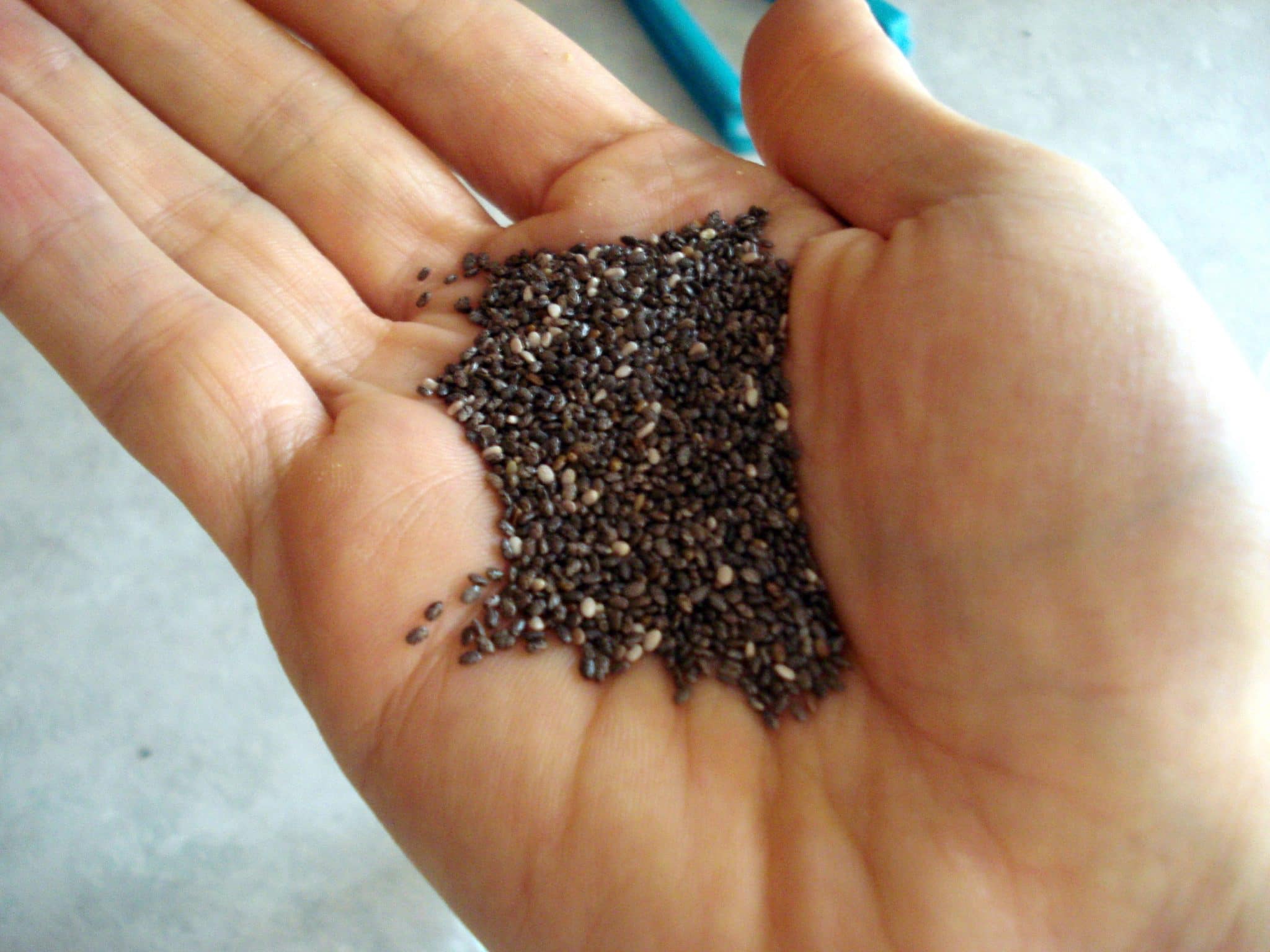 Chia seeds (yep, the same ones used in Chia Pets) have enjoyed a surge in popularity recently among health-foodies.   There are many purported benefits of chia seeds, and legends abound about chia seeds reviving struggling athletes or warriors, with small amounts sustaining men for long periods of time.
White chia seeds, also called salba, are an heirloom variety, so they're the closest thing you'll get to what the runners and warriors in the all chia legends were eating.
Chia seeds have the interesting property that when they're left in water for a few minutes, the water begins to gel.  Supposedly this is helpful in digestion.  Here's a a recipe for chia fresca (also called iskiate), a popular drink made with chia seeds, water, and lemon or lime.
Ingredients:

about 10 oz of water
1 Tbsp dry chia seeds
a few teaspoons lemon or lime juice
honey or agave nectar, to taste (optional)

Stir the chia seeds into the water; let them sit for about five minutes.  Stir again, and let sit for as long as you like.  The more it sits, the more gel-like the seeds and water become.  Add citrus juice and sweetener to taste.
I found chia fresca to be a refreshing drink for the morning, and I swear I felt an energy boost from it.  (But the placebo effect can be strong with me, so try for yourself.) But I really don't like the gel consistency in the drink. I now choose to get my chia in smoothies, like the strawberry-iskiate smoothie from Fuel Your Run with Pinole and Chia.
###
Note: Links to Amazon.com are affiliate links.