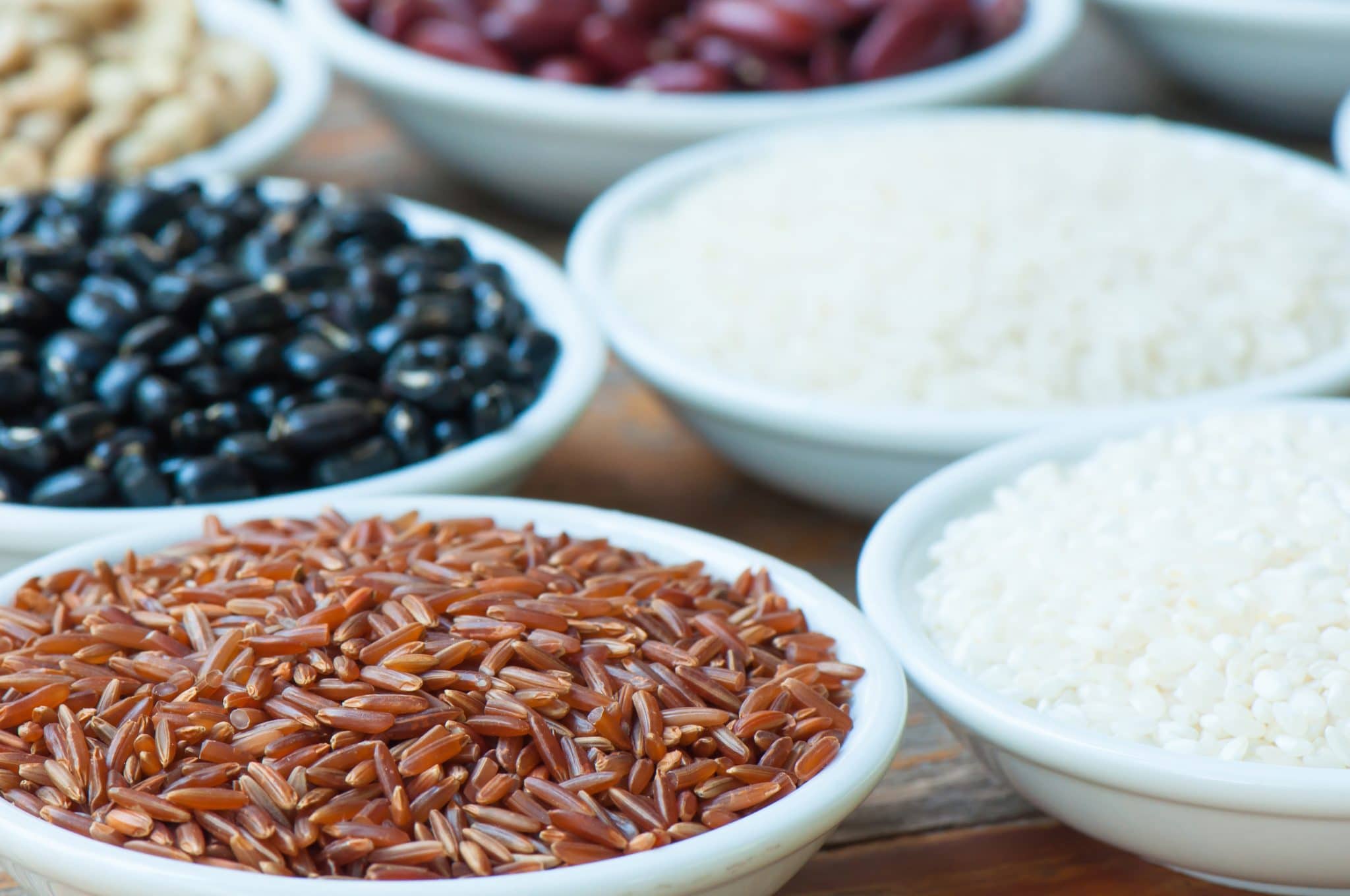 The World's Most Perfect Vegetarian Meal: A Grain, a Green, and a Bean
In my last post, I wrote about saving money on healthy vegetarian food.  You guys responded with perhaps the best batch of comments this site has seen, adding enough useful tips that, in theory, none of us should ever have to pay more than about thirty-eight cents for a week's worth of groceries again.
One of the most important tips on my list was a simple, one-pot meal that happens to be cheap, filling, and nutritionally outstanding — what I like to call "a grain, a green, and a bean." (AGAGAB?)
You really don't need a recipe for the most basic version, but as I mentioned, it can stand to be jazzed up with other ingredients.  So that's what today's post is: A simple, just slightly fancied-up version of an AGAGAB that you can use with different combinations of ingredients, to eat for dirt cheap as often as you like.
Clean Start
The recipe is from CLEAN START, which is Terry Walters' follow up to the simply amazing (in my opinion) CLEAN FOOD.  Terry happens to be a marathoner and cyclist as well, and in addition to letting me share a few recipes here, she was one of several authors, bloggers, and athletes who contributed a few tips to my new vegetarian first-marathon guide (which I *think* should be available next Wednesday, February 9!).
The recipe here is a good example of what you'll find in CLEAN START, which follows the same basic blueprint of CLEAN FOOD: seasonal recipes that combine simple, fresh ingredients, turning them in just a few steps into something healthy, filling, and wonderful (and vegan).
This is not one of those vegan cookbooks that has you molding strange mixtures of beans and breadcrumbs into something that vaguely resembles a piece of meat in the way it looks but feels and tastes nothing like it.  Instead, CLEAN START is about appreciating ingredients for what they are and preparing them in the way that best showcases them without doing too much to change them.  Correct me if I'm wrong, but I have a feeling NMA readers can dig that.
Here's the recipe from CLEAN START, by Terry Walters, Sterling, 2010.  (By the way, "aduki" is not a typo; it's an alternate spelling of adzuki or azuki.)  When I made this recipe, I added quite a bit of sea salt (since I'm a salt fiend and that's what salt fiends do) and used hot sauce in place of the ume plum vinegar.  Partly because I don't know what an ume plum is.
Millet in the Pot with Aduki Beans and Collards
1 cup millet
2 cups vegetable stock
1/2 yellow onion, cut into 1/4-inch wedges
2 carrots, sliced into 1/8-inch rounds
1 cup cooked aduki beans
1 bunch collard greens, chopped into bite-size pieces
1-2 tablespoons extra virgin olive oil
5-6 dashes ume plum vinegar
1/4 cup toasted pumpkin seeds
Place millet in fine-mesh strainer, rinse and drain.  Heat Dutch oven to medium, add millet to dry pot and stir 3-4 minutes to toast.  Add vegetable stock and bring to boil.  Cover, reduce heat and simmer carrots, beans, and collard greens on top of millet (do not stir).  Cover, increase heat to medium and continue cooking 20 minutes longer or until liquid is absorbed.  Remove from heat, drizzle with olive oil and ume plum vinegar and fold to combine all ingredients.  Serve topped with pumpkin seeds.
SERVES 4.
Variation
Another favorite combination for this recipe is brown basmati rice, kidney beans, and a combination of kale and mustard greens.